Best Cars for Uber NYC
With the space shooting market for trade & travel, Uber has entered, envisaged, and stealthily entrapped the global traveling scenario. The tech conference named "where revolutionaries gather to plot the future" attended and indeed, adapted by the Uber founders has been proven a reality. Therefore, the most valuable startup and the biggest, as well as finest ridesharing company, has stitched its appreciation and brand loyalty on every face! Let's take a dive into the best cars for Uber.
Uber class Services
UberX: One of the most "in use and preference" taxis, UberX has 4 seat provision and available in several colors with Toyota Camry, Honda Accord, Lincoln Towncar, etc being its popular models. 
UberXL: If the number of passengers exceeds four, you need not pay the simultaneous price for another Uber to accommodate the remaining two people. UberXL has 6 seats and is available in various colors. Its popular models include Toyota Highlander, Nissan Pathfinder, Dodge Caravan, etc.
Uber Black: A notch higher than its other classes, Uber black with regards to its additional vehicle requirements like vegan leather, intact pieces of equipment, working windows and operational air conditioner offers luxury rides engaging more trust, loyalty, and brand pride on the part of its customers. 
Uber Black SUV: Owing to similar vehicle requirements like Uber black, the black SUV is up with its classy black look to provide unparalleled riding service to the whole crew. 
Uber Comfort: Creating and expanding new eligibility that were limited to other classes, Uber comfort is specially designed and designated to enhance possibilities on the Uber platform.
Vehicle Requirements
i) The taxi should have an accommodation capacity of at least 4 people. 
ii) Model year should stringently follow minimum year requirement (model year should be 2006 or more)
iii) Taxi should be free from any superficial blemishes or, intermediate or intrinsic defects.
iv) No commercial branding
v) The vehicle should mandatorily possess vehicle emission inspection at an NYS DMV inspection facility.
TLC Insurance And Plating
Vehicle requirements have made TLC insurance and TLC plates necessary ownership by the driver or proprietor.
      2.Vehicle's insurance policy list should have you as an insured driver.
What is the best cars for UBER?
To distinguish and choose would be to disclaim the profound worth of every other opportunity cost in terms of car you would likely choose. Following calls for both specified and tabular interpretation of best cars for UBER :
1. Hyundai Ioniq Hybrid : 
With abundant cargo space and low base price, Hyundai Ioniq tops the list for best UBER cars. It has well-balanced equipment of both petrol engine and electric motor, both working through common base support of lithium-Ion polymer battery. It has fine rear seats to accommodate a couple of people.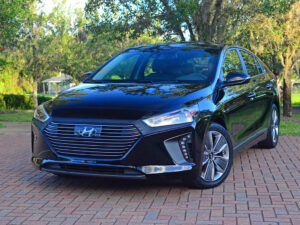 2. Toyota Prius Hybrid :
The subtle sleek style, aero stabilizing fins, undersurface panel, fog, and LED accent lights intensify  Toyota's glare and flare. It also makes use of superior technology like ten JBL speakers, Apple CarPlay, and a device like Alexa to provide a complete package of comfort and convenience, apart from profound provisional airbags and 60/40 split rear seats.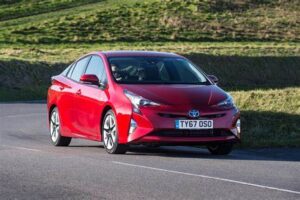 3. Toyota Corolla Hybrid :
Toyota Corolla owns fantastic features and also has one of the priority lists under best cars for Uber. Forward collision warning, pedestrian detection, lane keep assistance, mechanized emergency braking, and high-beam headlights are some of the best must-visit features.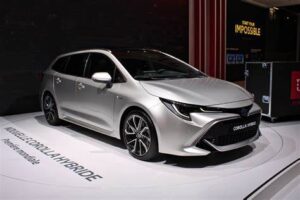 4. Honda Insight Hybrid :
The warmth of the seat and automatic starting feature of Honda Insight let it stand out as a finalist in the 2021 best Hybrid and Electric car. Its ride owns mesmerism by virtue of its fantastic acceleration and smooth breaks & bounces.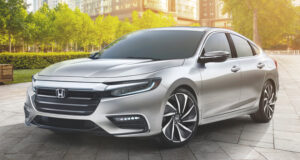 5. Toyota Camry :
Toyota Camry exceptionally qualifies for best cars for Uber in NYC because of its spectacular performance and fuel economy supplemented by faster-charging capacity and uncompromising dimensions giving user utility value.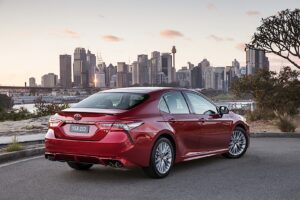 Name/Feature
Hyundai I.
Toyota P.
Toyota C.
Honda I.
Toyota Ca.

     

Cost

$22,500

$23,700

$23,000

$23,000

$24,500

   

Seats

        5

        5

        5

      5

      5

   

Warranty

60000 miles

36000 miles

36000 miles

36000 miles

36000 miles

 

Best Option

139hp Hybrid Blue

1.8 VVT-i L Eco

Hybrid LE

Insight LX

2.5L LE

   

Gearbox

6 Speed Auto

CVT Automatic

ECTV Automatic

ECVT Automatic

Automatic
A&Y Royal Insurance
For the best Uber car, you definitely require a vigilant, versatile and reliable insurer and for a series of insurers you can choose from and get assured of policies, quotes, advantages and discounts, you ultimately require a broker to connect the dot! A&Y Royal Insurance settles all your needs by providing you with all the information regarding the best insurance solutions you can connect to for your black car base and shelter around the safety cover with sigh!
Conclusion
Uber's prerequisite requirement is, undoubtedly, registration and insurance under TLC terms and conditions followed by some personal needs of its clients like comfort, reliability, and safety. "Best(s)" cars for Uber in this globally demanding era are competing with other top-class brands in terms of speed, style, system, and several other foundations for carving out the undefeatable niche for themselves!