TLC Drivers During Global Pandemic
You call it a pandemic, banks call it a crisis and TLC drivers call it traffic less trail of rides apparently bringing their passengers out on the streets without any need for the taxi! New York, the state of hustle-bustle and rattling rustle could even drop down to pin-drop silence was a paradox for one and all but thanks to a blend of political and natural instability jinxing the city and people's state.
Challenges Faced by TLC Drivers Due to Covid-19
To your surprise, a statistical survey examined that :
77% of the working people travelling by and far on a daily basis would, in covid times, not use public transport on any side; whatever else could be a manageable alternative! As a result, the status of rideshare workers turned as follows :
             ○ About 88% of drivers halted their driving jobs. 
             ○ Only 4% courageously transported passengers. 
             ○ 6% chose alternative delivery work. 
As the situation abated, 85% of workers agreed on the bottom line that they would charge less than before; of course excess supply remains a factor but here, the reduced cost would give more leverage to passengers (also to drivers and their penny earning). 
             ○ 25% of workers switched back to work in New York City. 
             ○ 16% more are deeming early returning to the driving profession.
Future of Uber And Lyft After Pandemic
20 January 2020 stood the uninvited hallmark for 1st Covid patient in New York which later increased to 1000 infected, 100 deaths and many others commuted from just one single strand! With up to 90% de-escalation in ridership, Uber and Lyft witnessed huge quarter loss and turnover diminishing in the first quarter (first wave). 
Apart from the rideshare sector, other widely affected areas included airlines, hotels, businesses, and many others in the grey hue. However, with the revised guidelines, public demand, flexible re-openings, and a step forth to normal functioning, Uber and Lyft could see a trail of decline in a defiant mode of passengers from fear to fragmented calmness gearing them up to take a seat in Lyft.
All the more, the drivers have shifted themselves to substitutes, let's say Uber drivers have engaged themselves into Ubereats, Grocery delivery, etc, and can earn well. These sectors are, indeed, in a large downfall but with normalization, they are bound to rebounce, earn and retrack their paths with full pace.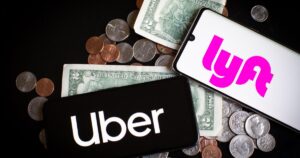 TLC updates during COVID-19
Specifying one shut desolation, all working and even non-working person, in the time of lockdown and pandemic, had to mandatorily bolt himself in the corner of the house with a mundane and wholly changed routine of "wake-eat-sleep". There were instances for regular upbringing and upliftment telling people to organize, stay positive, maintain surroundings and structure the day hopefully yet, apart from these psychological backing every house and in fact, every person demanded financial (or physical) support to ease the locked living.
With regards to them, TLC and the city made several provisions to give a helping hand to TLC drivers, vehicle owners, and businesses who were bogged down by pressure and closures. 
Driver Resource Center provides multiple services in the hour of COVID and posts that :
Financial Counselling: A right financial conversation and counseling can drive you out of any vicious debt and repayments and can also guide you through money management tactics, giving you psychological peace at the same time. 
Legal services: This includes compliance regarding financial negotiations, debt collections, insolvency filing, etc.
Driver Protection Services: This covers complaints of TLC regulation contravention from one licensee against another licensee. 
Physical & Mental health: It covers resources helping you with your health-related issues and gives relevant details for insurance investments.
Public benefit Application Support: This includes supplemental Nutrition Assistance Program (SNAP), Cash Assistance, and Medicaid renewal.
Adapting to New Normal
Cleanliness is next to godliness and customers are your God. So, if you are in a hyped horde of revitalizing yourself into the job and starting from just the next day after lockdown gets over, remember cleaning and sanitizing your car before starting the fare, changing the passenger, and at the end of the day. 
Another kicking tip is wearing gloves and masks while driving to remain cautious and safe. Next, have some pocket sanitizers for personal hygiene, and keep disinfecting your mobile as it is in regular contact with you. Also, avoid touching your hand, nose, and mouth throughout. Ask your passengers for online payments to keep away from any dent of physical contact.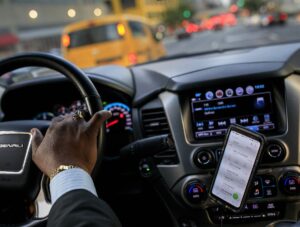 A&Y Royal Insurance
In the hue of hustle and chaos, A&Y royal insurance is covering all the subtle aspects of its customer, clients and most prominently its human resource i.e, its employees by keeping strict laws for all-time masks,  temperature checks, timely sanitization and social distancing for smooth working without any infection transmission, if present.
Conclusion
In this unpredictable wave of life, there are certain high tides swiping off the feet.  Remaining deterrent to revive, rebuild and re-arrive reinstates the victory. This is how TLC drivers and vehicle owners could re-establish their rule amidst and after the down hours!